Welcoming the Smart and Unusual
Today you are one step closer to a new you. To a you that feels worthy, empowered, and able to step forward into the joy of living a wholehearted life.
Think of this as "Life, Version 2.0."
What Will We Do?
As a therapist and coach, I am here to move you toward your true potential and a life that is worth celebrating. To that end . . .
Let's discover what's working and what's not. Let's correct long-standing behavior patterns, negative self-perceptions, or skill deficits that may be holding you back from experiencing a fulfilling and meaningful life. Let's take apart the underpinnings of attachment difficulties, low or fluctuating mood, and post-traumatic stress,
Let's repair the software of your soul.
It takes courage to ask for support and guidance. It takes courage to put names to your problems. Seeking professional support is the first step toward achieving balance, wellness, and a better you.
The good news? Asking for help gets easier with a little practice. The way in which we cope in the world is greatly influenced by how we see the world. Asking for support in obtaining a fresh perspective is often the first and most profound step toward developing the mental muscle needed to become stronger. The more support you gain, the better equipped you will be to take on bigger challenges and achieve more successes.
---
Please contact me to schedule a free initial consultation.
425-329-8249     |     Send Email
I look forward to helping you make the first step toward your well being.
---
The Benefits of Therapy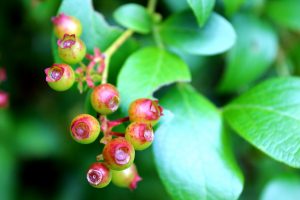 Psychotherapy can be an effective tool in providing you with the necessary support and training to overcome the challenges you face. By seeking therapy, you are taking responsibility and action to change what no longer works in your life. Many research studies show that psychotherapy is an effective form of treating and managing emotional disorders.
As an experienced therapist, it is my honor to assist you in exploring core issues and moving toward a healthy, fulfilling life. I can help you unpack the baggage that is the basis of low self-esteem, relationship issues, difficulty moving forward in life, and the stress and anxiety that never seem to go away. Then I can assist you in gaining the insight and skills needed to move forward and get great results in life.
With honesty and compassion I will work with you to create an open channel of communication. The goal of our therapy sessions together will be to help you develop the mental fortitude and life skills needed to lead a successful life. I realize the path to that end goal may be difficult and fraught with fear and uncertainty. What I know for sure is that we will walk the path together.
Why Go It Alone?
If support and guidance is what you need to improve your life, then I am here to be on your team. The possibilities for improvement are infinite. Here are a few from my past clients: building and maintaining great relationships, increasing the capacity for joy and happiness, working through life challenges and transitions, neutralizing past trauma, and finding a new life direction.
What will be your focus?
I look forward to working with you to achieve your goals with a plan that matches your unique circumstances, so let's get started!
"Your present circumstances don't determine where you can go; they merely determine where you start."

– Nido Qubein